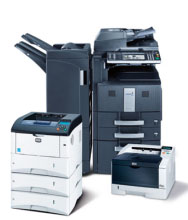 Award Winning Reliability and Breakthrough Performance at the Industries Lowest Total Cost of Operation
Never before in the history of the copier industry have machines run 6, 12, even 18 months between service calls - today at HI-TECH it's rare not to.
In fact, it's why you receive a FREE 36 Month Warranty Program on the entire TASKalfa line. Let the savings begin!
INNOVATIVE TECHNOLOGY AND EXPERT CUSTOMIZATION
All the functionality on the planet is meaningless without proper set-up and configuration. At HI-TECH, we customize Program Short-Cuts, deliver "World-Class" training in your office and follow "best-practices" network policies to ensure the most productive,secure and efficient environment for your business.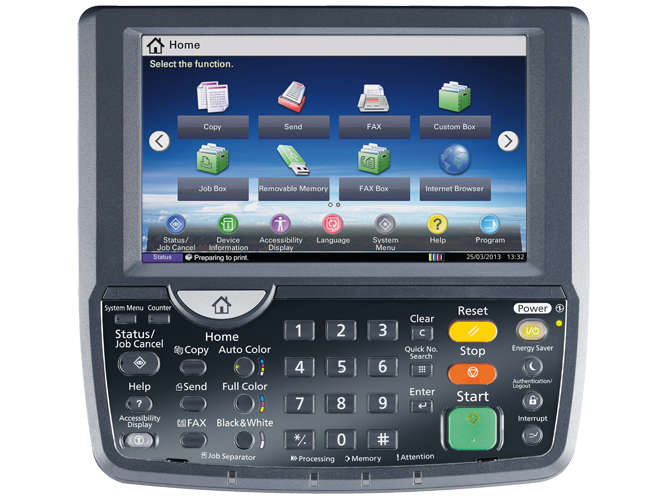 "ALL MACHINES ARE THE SAME"

Many times it's the little features that become BIG time-save. Kyocera has invested more than $1 billion dollars in R&D. But don't trust the experts, decide for yourself. Here's just a few of our hottest features:

FULL FUNCTIONING USB THUMB DRIVE

The USB port alone doesn't automaticalty mean that your copier can Scan directly to the drive as PDF, Tif, JPEG file types. Nor does it necessarity allow browsing the Thumb Drive's folders so you can easily Print PDF, Microsoft Office XPS, Tif, or JPEG files. You'll love this!

PDF DIRECT PRINT & STANDARD POSTSCRIPT

"Drag and drop" POF printing is a wonderful invention that eliminates delays by not opening Adobe Acrobat. Most high level graphic and photo editing applications now require PostScript to print properly formatted pages. And in an Apple based environment, it's absolutely required. Some manufacturers charge a whopping $1,000 to $3,000 to add after the initial sale, but all Kyocera copiers and printers include this Free.

NON-PROPRIETARY SCANNING & DEVICE DOCUMENT STORAGE

Increasingly popular is the Free Kyocera Software Suite which includes powerful OCR (optical character recognition)to convert scanned files into Word/Excel. Other advanced document editing tools include PDF mark-up, instant fill-in forms, merge and split PDF files and more. Innovative Device Storage let's you save documents at the copier to provide fast, secure on-demand access to commonty used forms, flyers and manuals. Many manufacturers are starting to offer this but Kyocera does it better. Visit our showroom to see all the action.

AUTOMATIC TONER RE-ORDERING & METER READING REPORTING

Ever run out of toner? Does your copier vendor make you walk from machine to machine and waste your time calling in machine meter readings? HI-TECH has perfected "Automation" to eliminate mundane tasks like these.
Although we're still drowning in paper, the "electronic" world is rapidty growing. HI-TECH makes your Office Technology work harder for you. We hope you agree. See you soon.